Our Photoshop control panel templates contain guidelines you can use when creating custom artwork.  We ask that when submitting artwork, make sure to flatten only the artwork layers that you designed.  This is mentioned in the "Instructions" layer of each template.
The guidelines are solely for your use - internally, we do not utilize them when cutting your artwork, so we do not need them to appear in your artwork.
Some customers misinterpret our request to flatten artwork, so they flatten everything, guide and all.  Doing this prevents us from printing the artwork, because the guidelines must be removed first.
Here is an example - the artwork is flattened to the guidelines.  We can't separate the two because the file is saved in a non-editable format.  Only one layer exists in this file: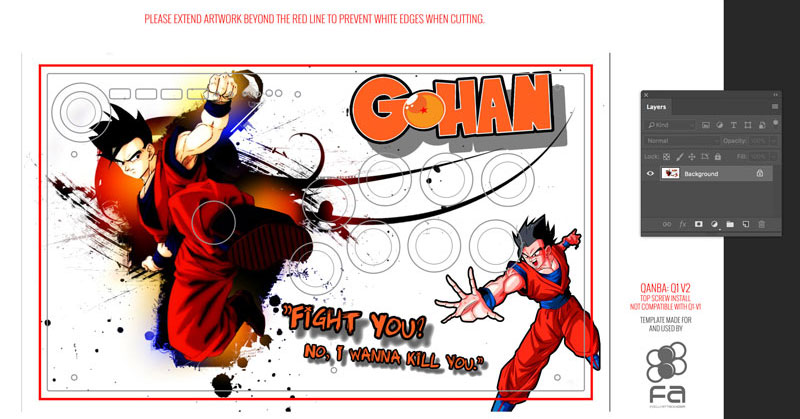 Instead, flatten only the artwork layers you designed in photoshop.  Your layers window should look like this: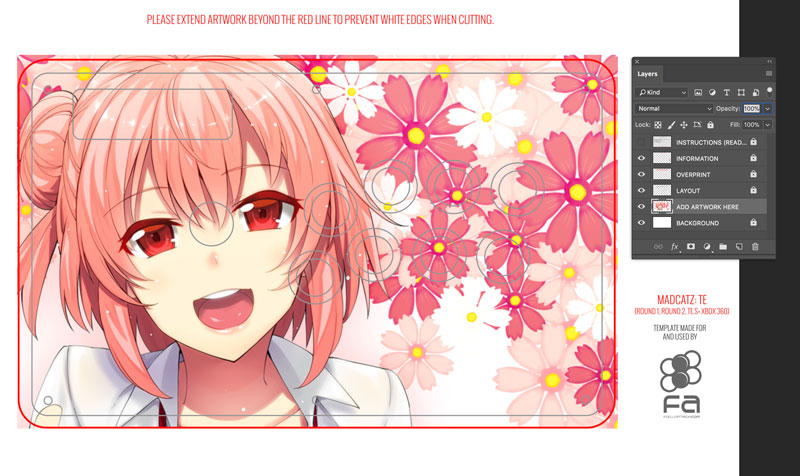 When we receive artwork that has the guidelines flattened to it, we must place the artwork on HOLD.  This status means that staff cannot progress with your custom order until we receive a correction.  Our staff will send you a message by email explaining the hold status, and instructions to send a corrected file.  If we do not receive a corrected file within 10 business days, the entire order is automatically cancelled.  
Visit our Tips on Submitting Control Panel Print and Cut Artwork page to learn more about how to send us a proper artwork file.