Many modders are worried about removing and replacing the plastic rivets that Official Hitbox uses holding down their top plexiglass panel. There are some easy steps to successfully remove these rivets in such a fashion, they can be reused time and time again. 
Step 1: Open the bottom panel of the hitbox by squeezing the rubber portions of the bottom of the corner screws and gently turning. Use a screwdriver carefully to remove the center buttons.
Step 2: using a small punch with a flat head (octagonal shaped) gently push in the middle of the rivet. This will allow the rivet to unlock and be pushed through.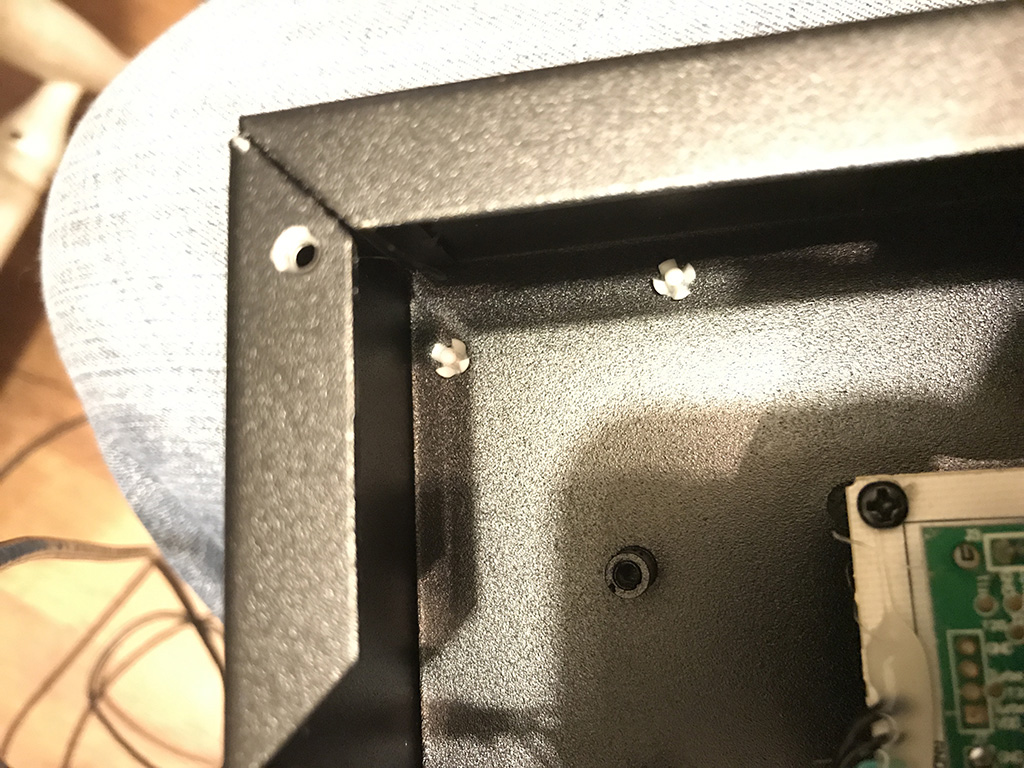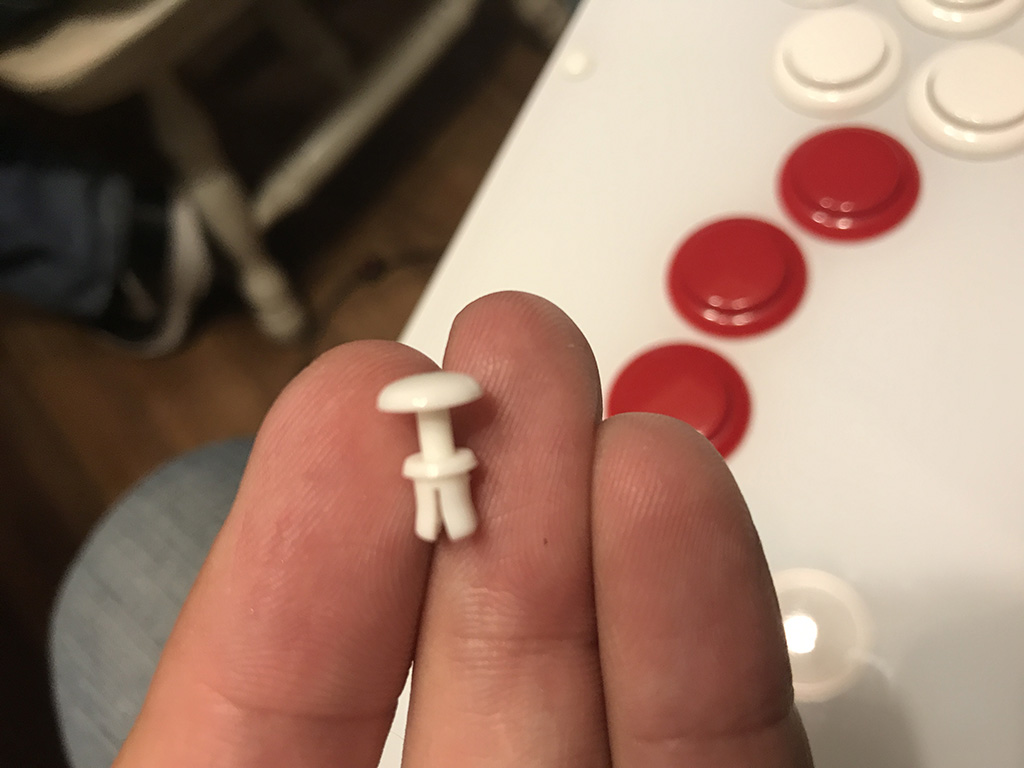 The rivets must be in the pictured position in order to push in the flanged sides of the rivets so it can then be fed through the hitbox panel.