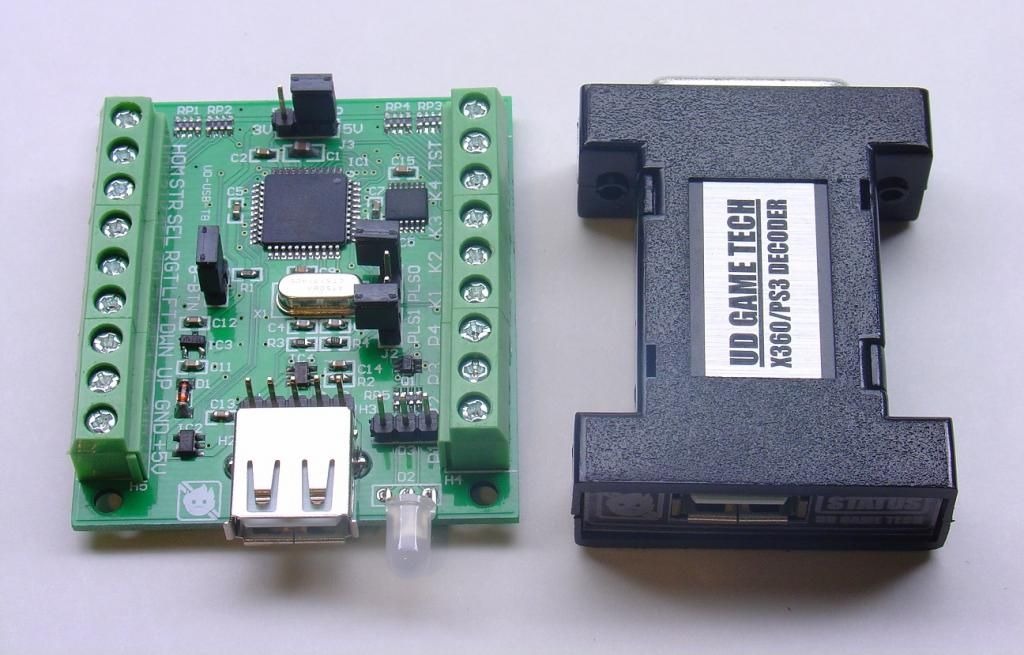 Q: I have a pad or arcade stick that seems to be incompatible with my Undamned USB decoder. What should I do?
A: Over time, new arcade peripherals come out with newer PCBs that aren't immediately supported by the Undamned USB decoders. Undamned himself usually makes it a point to release new firmware every so often to address this, but Undamned decoders do not ship with the most recent firmware installed. You can access the firmware downloads page by clicking here. The firmware file is the same for both the Terminal Block version (left) and the D-SUB version (right), but the manuals differ. Please be sure to download the correct manual.
As of this writing, the current version is 1.4d (July 2019). A direct link to the file can be found by clicking here.
It is possible to contact Undamned directly to request an update to add support for a specific device. To do so, contact him at udgametech@gmail.com.