Many that use our FA Plexworks service utilize GIMP to produce and edit custom artwork. GIMP is a free, open-source photo editing tool that in many ways rivals Photoshop.  Its native file format is .XCF, while Photoshop is .PSD. 
You can download each Fightstick control panel we service as a PSD templates, which is possible to open via GIMP.
We use the Adobe suite of applications to process all submitted artwork, which includes Photoshop. Keeping to this format allows our designers to work within a single environment, which is why we're not accepting XCF files directly.  That said, you can convert files easily using convert.io, Convert.io is an online solution that converts your uploaded .XCF file and converts to .PSD for download. You can click on the screenshot below to visit convert.io's website.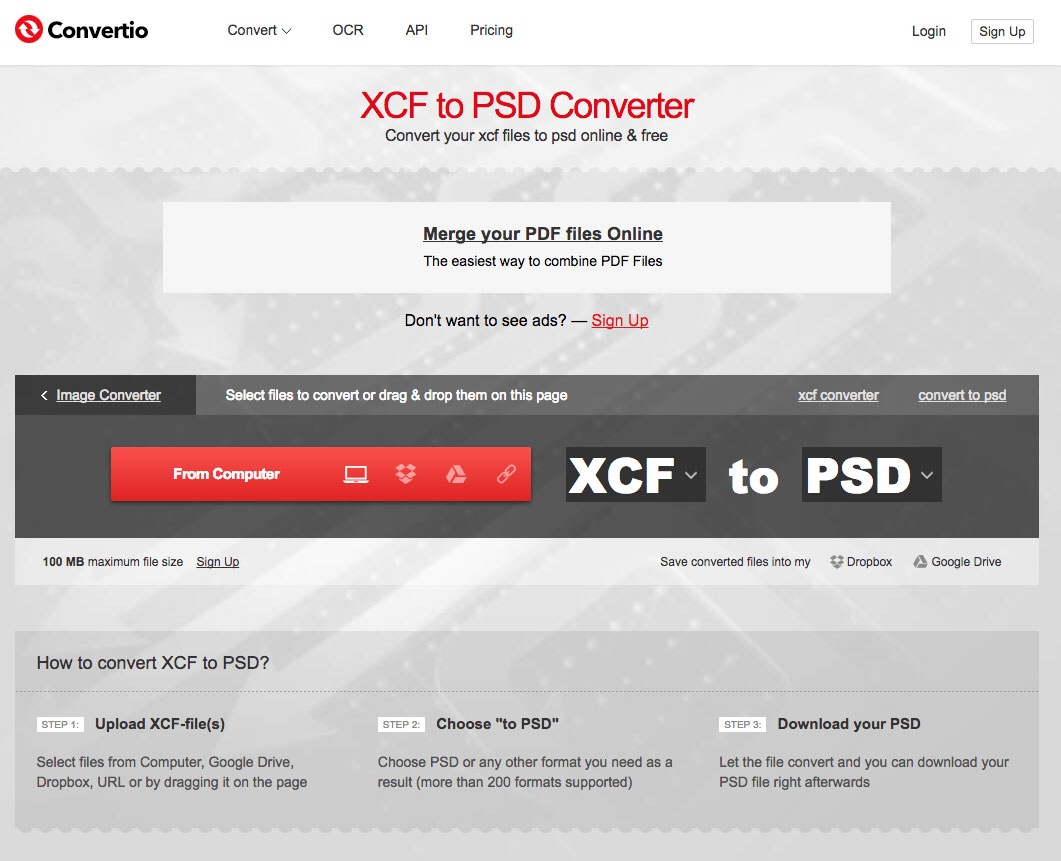 Please note that the max size limit for uploaded files is 100MB.  You should flatten all of the unlocked artwork layers that you created into a single layer.  This will effectively reduce the file size, making it easier to upload your submission when placing an order.
When to saving GIMP, you must keep all locked layers (Information, Overprint, Layout, Background) intact.  This means you must not flatten or merge them together.  Doing this, or worse, merging your artwork and the locked layers, will result in a hold within the fulfillment process.