Here, you will find a repository of Adobe Photoshop templates that are used to submit artwork or etch graphics to FA Plexworks. Each are saved as compressed .zip files. Choose from the type and model below. If you have any issues with unzipping or using the files, please contact our support team by submitting a request.
Scroll to:
RAZER | QANBA | HORI | HITBOX | MAKESTICK | ETOKKI | VENOM/MAYFLASH | NACON | PDP
POWER A | AGETEC | SEGA | DRAGONSLAY | GAMESIR | LEECO | GORILLA GAMING
MIXBOX ARCADE | MIXBOX 12 ARCADE | ALLFIGHTSTICKS | BNB FIGHTSTICK
JXK DESIGNS ESPADA | BUTTERCADE | JUNKFOOD CUSTOM ARCADES
Custom
11x17 print-only template based on our non-commercial fightstick panel printing service.
Mad Catz
T.E.2, T.E.2+ (Generation 1 1/16" Adjusted) Panel Template (1.7 Mb .zip)
T.E.2, T.E.2+ (Generation 2 1/40") Panel Template (1.7 Mb .zip)
TE Round 1, Round 2 Panel Template with border (1.8 Mb .zip)
TE Bottom Panel Template (Round 1, Round 2, TE-S) (1 Mb .zip)

TE-S Full Panel Template (no border) (1.7 Mb .zip)
SFxT Fightstick PRO Template (1.7 Mb .zip)
SFxT Fightstick PRO Bottom Template (1.4 Mb .zip)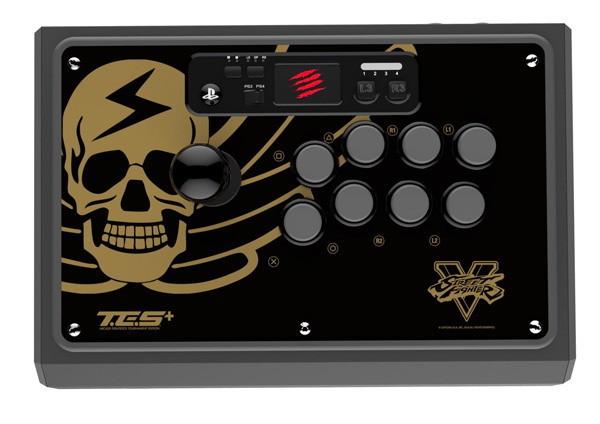 TE.S+ Panel Template (1.7Mb zip)
Soul Calibur V SOUL Regular Panel Template
(Compatible with MadCatz TTT2 console variants; with border, 1.8Mb zip)
Soul Calibur V SOUL Full Panel Template
(Compatible with MadCatz TTT2 console variants; without border, 1.7Mb zip)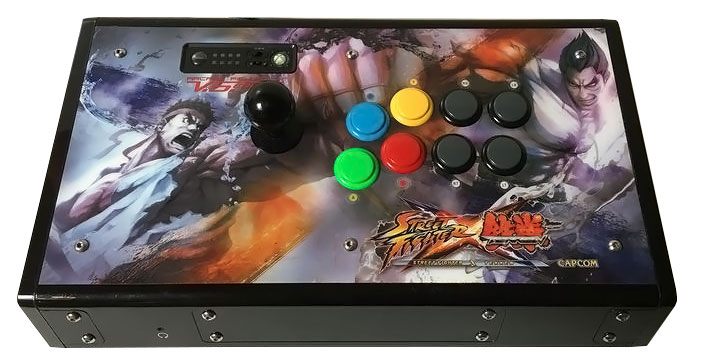 Versus Top Panel Template (3.3Mb zip)
Versus Regular Bottom Panel Template (1.4Mb zip)
Versus Full Bottom Panel Template (4Mb zip)
Versus Front/Sides Panel Template (1.6Mb zip)
Versus All Panel Tempates (10.4Mb zip)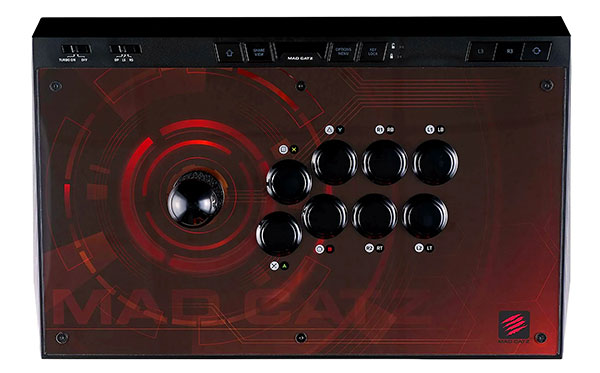 MadCatz EGO (Universal Arcade Stick Template, 1.9Mb zip)
Razer
Atrox (Xbox One, Xbox 360) Panel Template (1.7Mb zip)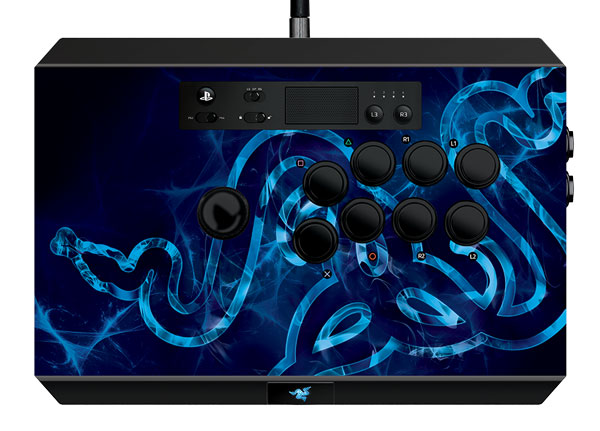 Panthera (PS4, PS3) Panel Template
(NOT 2018 EVO Model, 1.7Mb zip)
Panthera EVO (PS4, PS3 - 2018 Model) (2Mb zip)
Qanba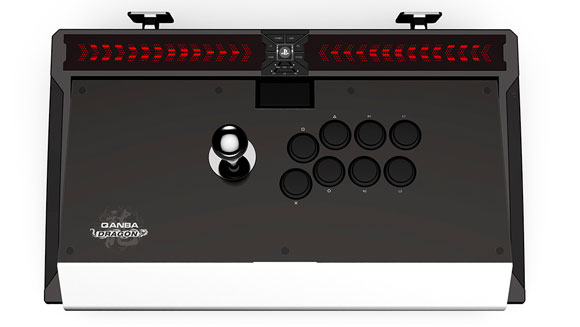 Qanba Dragon Panel Template (1.6Mb zip)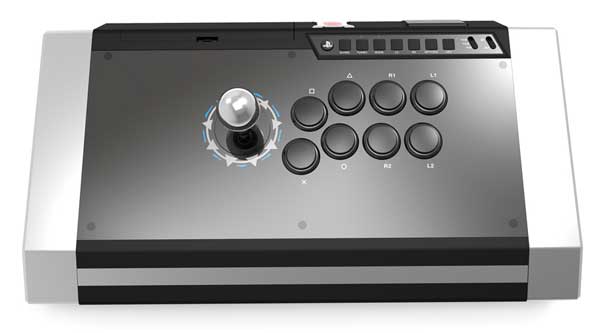 Obsidian Panel Template (1.6Mb zip)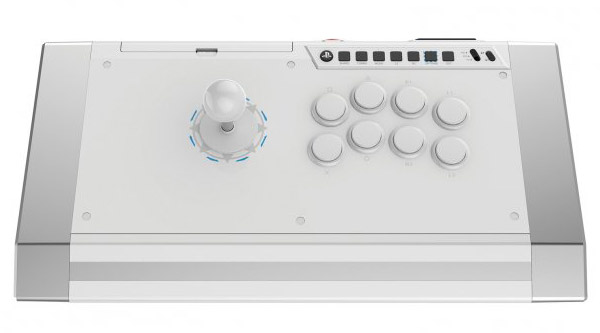 Qanba Pearl Panel Template (1.9Mb zip)
Crystal, Q2 Pro Glow (Not Q2 Original) Panel Template (1.7 MB zip)
Q1 CUT Version 2, Carbon (six top mount screws) Panel Template (1.8Mb zip)
Q4-RAF/Eightarc Panel Template (1.3Mb zip)
Hori
RAP N Panel Template Kai layout, not DOA5 model (1.7Mb zip)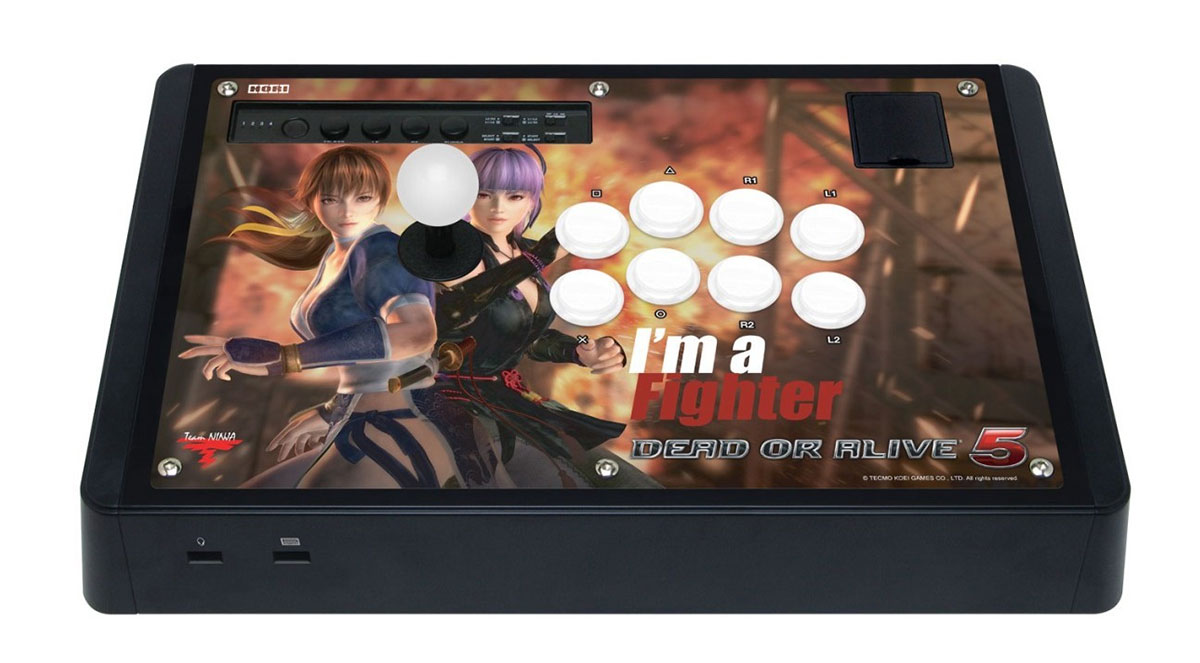 RAP N DOA5 Panel Template DOA5 model (1.7Mb zip)
RAP4 Kai (PS3/PS4), RAPV Kai (XB1/XB360), Switch Panel Template
Not Japan import model (1.7Mb zip)
RAP V Japan Import Panel Template (2.5Mb zip)
RAP V3-SA, VX-SA Panel Template
Not Kai model (1.9Mb zip)
RAP V3-SA, VX-SA KAI Panel Template - (1.7Mb zip)
RAP 2/3/EX Series - SA, SE, SF4 (2Mb zip)
RAP 3 Tekken Series
Tekken 5 (Not 10th anniversary model), T6, TTT2 Prologue; Kai layout (2Mb zip)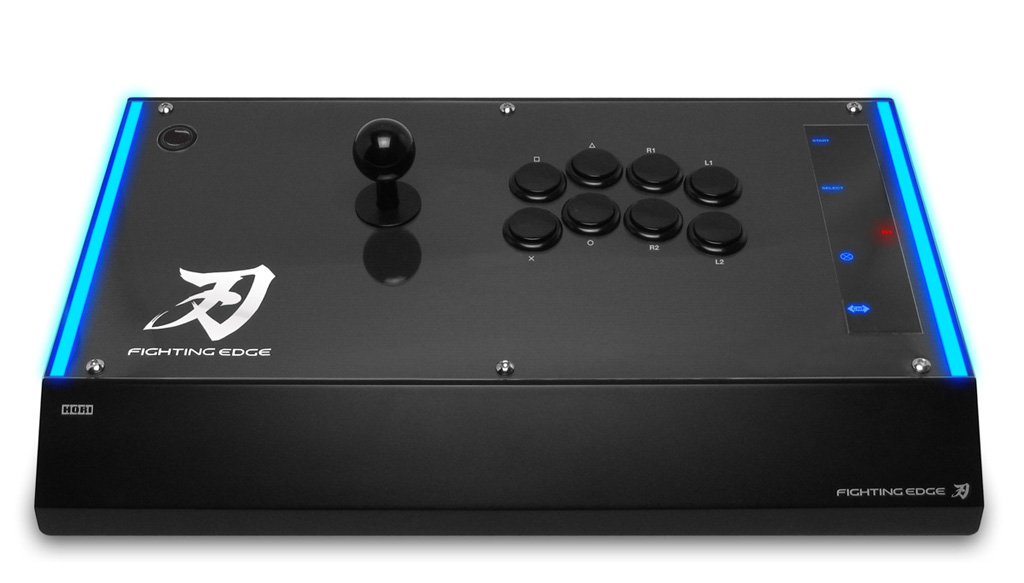 Fighting Edge Panel Template (PS3,XB360 models 1.7Mb zip)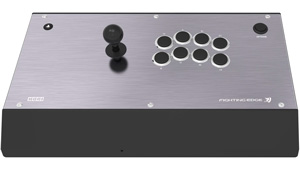 Fighting Edge 2017 Panel Template
(PS4 only model, 1.9Mb zip)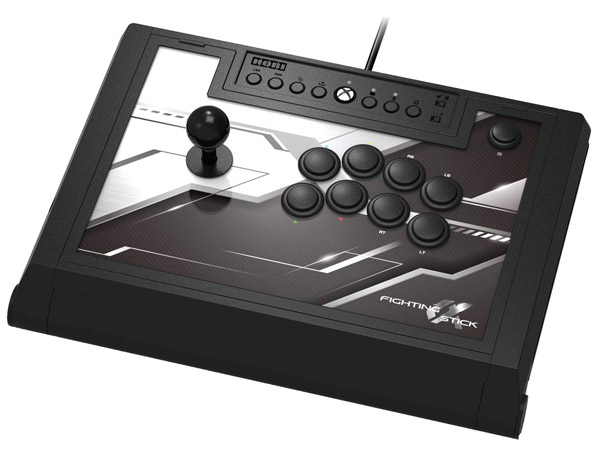 Fighting Stick Alpha Panel Template
(Xbox One, Xbox Series X|S models, 1.9Mb zip)
HitBox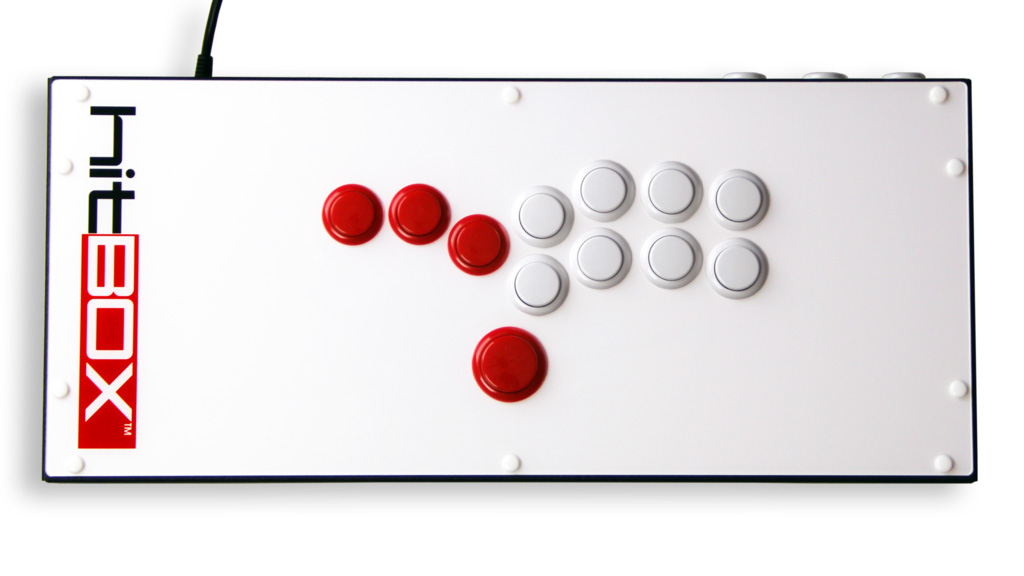 HitBox Panel Template
(PS3/PS4/PC model, not compatible with PS360+ model, 3.3Mb zip)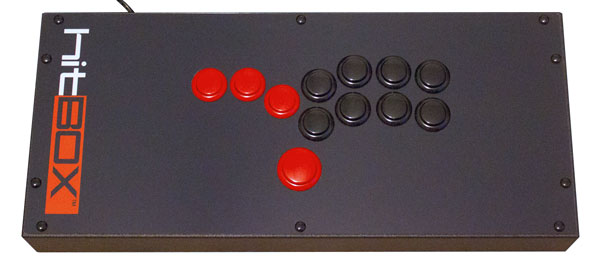 HitBox PS360+ Panel Template
(Older Akishop PS360+ model, 1.9Mb zip)
MAKEStick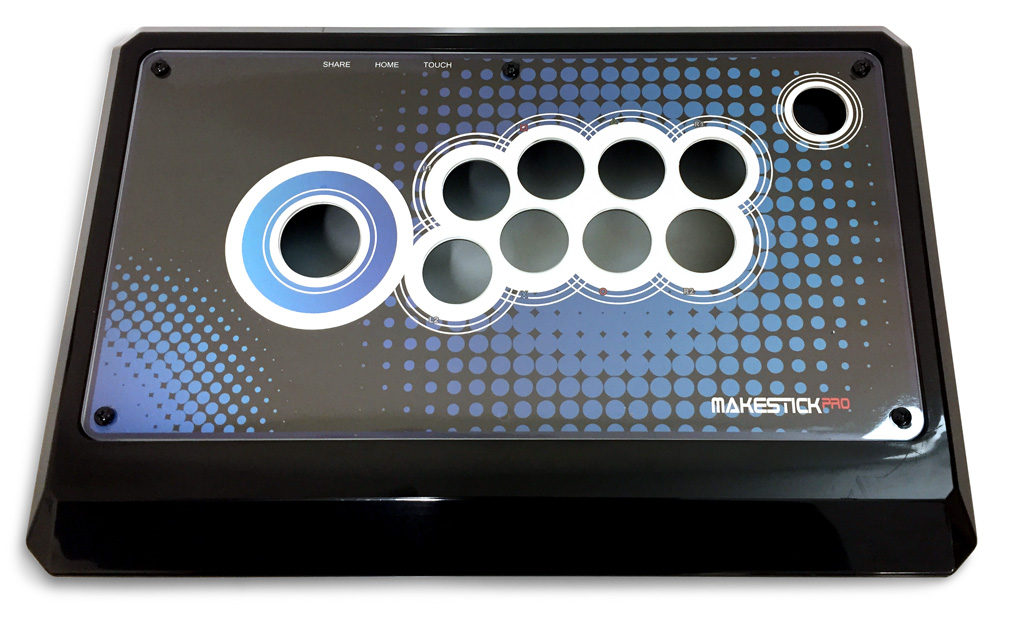 MAKEStick PRO Panel Template - Includes Korean and Japanese lever (1.8Mb zip)
ETokki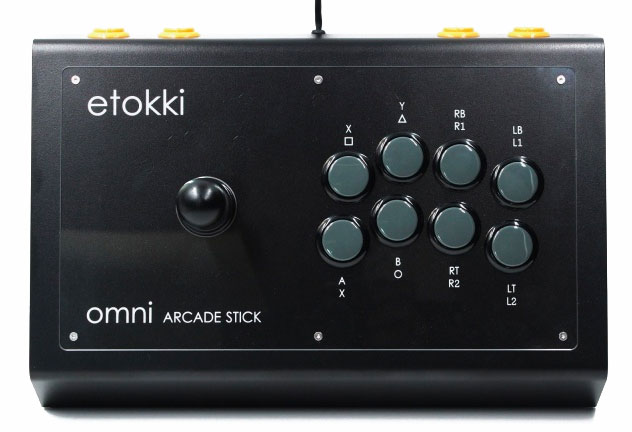 Etokki Omni Panel Template - Includes Korean and Japanese lever (1.9Mb zip)
Venom/Mayflash
Venom PS4/Mayflash F500 Panel Template
Will also fit 8BitDo FC30, F500 Elite and Mayflash XB360/PS3/PC but requires replacement Mayflash F500 plexi panel. Not compatible with smaller Mayflash F300, Venom multi-console, or 8bitdo NS300 model (2Mb zip)
Nacon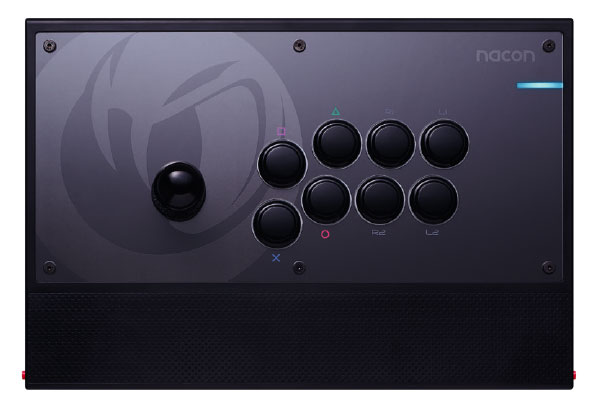 Nacon Daija PS3/PS4 Panel Template (2mb zip)
PDP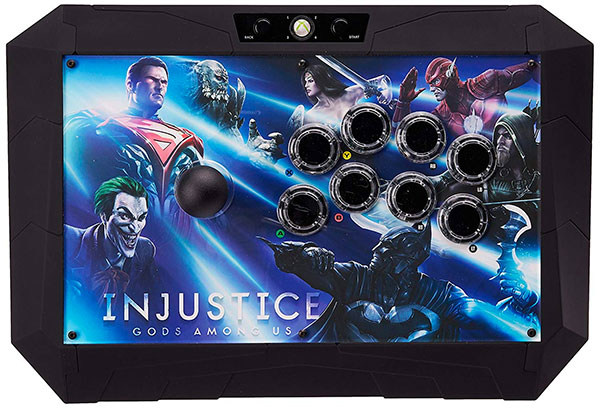 PDP Injustice Battle Edition Panel Template (2mb zip)
PowerA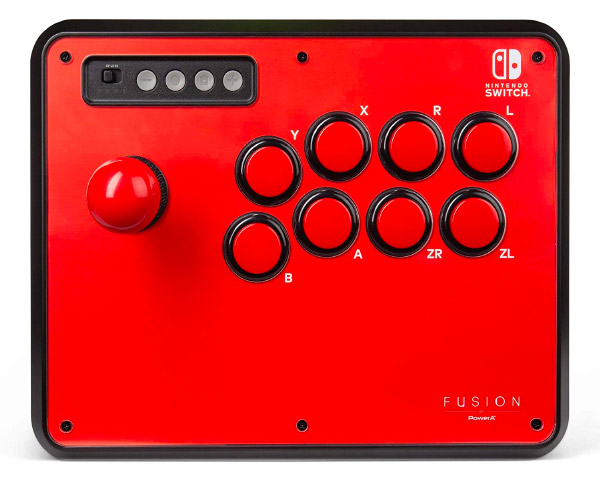 Power A Fusion Nintendo Switch Panel Template (2Mb zip)
Agetec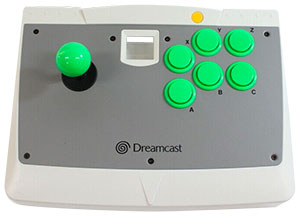 Agetec Dreamcast HKT-7300 Replacement Panel Template
(Replaces metal panel - 1.9Mb zip)
SEGA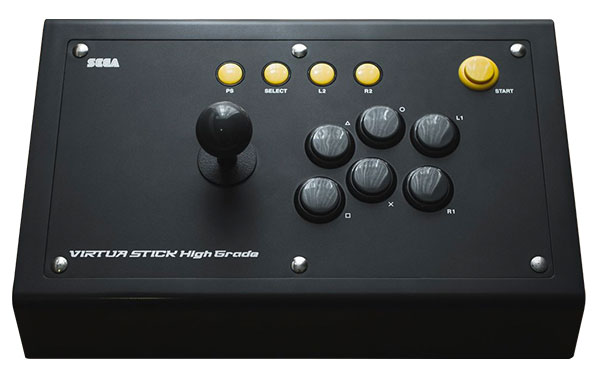 Virtua Stick High Grade Panel Template (2Mb zip)
Universal Arcade Stick
Dragonslay DGSAK17/Gamesir C2/LeEco LEGFS-201/Gorilla Gaming Pro/MadCatz EGO
Universal Arcade Stick Panel Template (1.9Mb zip)
MixBox Arcade
Mixbox Arcade (PS3/PS4, Universal) Panel Template (1.9 MB zip)
Mixbox Arcade REVERSE (PS3/PS4, Universal) Panel Template (1.9 MB zip)
MixBox 12 Arcade
Mixbox 12 Arcade (PS3/PS4, Universal) Panel Template (1.9 MB zip)
Mixbox 12 Arcade REVERSE (PS3/PS4, Universal) Panel Template (1.9 MB zip)
AllFightSticks
AFS 9.5" PANEL
9.5" Vewlix 6-Button Panel Template (1.9Mb zip)
9.5" Vewlix 8-Button 24mm Panel Template (1.9Mb zip)
9.5" Sega 1P 6-Button Panel Template (1.9Mb zip)
9.5" Sega 2P 6-Button Panel Template (1.9Mb zip)
9.5" Sega 2P 8-Button 24mm Panel Template (1.9Mb zip)
9.5" StickBox Panel Template (24mm, 1.8Mb zip)
9.5" Stickless Panel Template (1.9Mb zip)
9.5" Stickless 6-Button Panel Template (1.9Mb zip)
9.5" Body Solid Bottom Template


(Sample illustration shown - 1.6Mb zip)
AFS 14" PANEL
14" Vewlix Panel Template (2Mb zip)
14" Stickless Panel Template (2Mb zip)
14" Japanese and Korean Noir Panel Template (2Mb zip)
14" Japanese and Korean Sega 2-Player Panel Template (2Mb zip)
14" Shiokenstar Panel Template (2Mb zip)
14" WASD Stickless Template (2Mb zip)
14" WASD Shiokenstar Template (2Mb zip)
14" Body Solid Bottom Template


(Sample illustration shown. Contains 24mm joystick shaft access hole. Also compatible with AFS 14" Body Window Panel - 1.7Mb zip)
AFS 14.5" PANEL (DO NOT USE WITH 14" ENCLOSURE)
14.5" Vewlix Panel Template (2Mb zip)
14.5" Vewlix Extended Panel Template (2Mb zip)
14.5" Japanese and Korean Noir Panel Template (2Mb zip)
14.5" Japanese and Korean Sega 2P8 (Extended) Panel Template (2Mb zip)
14.5" Stickless Panel Template (2Mb zip)
14.5" Shiokenstar Panel Template (2Mb zip)
14.5" Body Solid Bottom Template


(Sample illustration shown. Also compatible with AFS 14.5" Body Window Panel - 1.7Mb zip)
AFS 14" and 14.5" WINDOW
AFS 18" PANEL
18" Vewlix Panel Template (2Mb zip)
18" Vewlix (Extended) Panel Template (2Mb zip)
18" Japanese and Korean Noir Panel Template (2Mb zip)
18" Japanese and Korean Sega 2P8 (Extended) Panel Template (2Mb zip)
18" Stickless Panel Template (2Mb zip)
18" Shiokenstar Panel Template (2Mb zip)
18" Window Bottom Template (1.6 Mb zip)
18" Body Universal Solid Bottom Template


(Sample illustration shown. Also compatible with AFS 18" Body Window Panel - 1.6Mb zip)

18" Body Standard Bottom Template (1.6 Mb zip)
BNB Fightsticks
GEN 1
GEN 2
JxK Designs Espada
Buttercade
JunkFood Custom Arcades
GEN 1
GEN 2