Did you know that Focusattack.com has a "wishlist" feature?  Popular stores like Amazon allow you to create a wishlist to share with friends, giving them a not-so-subtle hint at what you want for the holidays or birthday.  It can also serve as a valuable tool.  With it, you can do the following:
Create a specific list in anticipation of a sale event, such as "Attack on Wakeup" or "Cyber Monday", saving you time searching when the sale event starts.

Access a virtual shopping list across multiple computers and devices.

Create multiple lists based on different projects you are working on.
Best of all, items are no longer tied to your shopping cart, which is dependent on the device you were on when adding to the cart.  
Creating a Wishlist
First, log in to your customer account at focusattack.com. Next, view the left column under "My Account".  You'll notice the topic "Wish Lists".  Click on this topic to reveal the next screen.
On the next screen, click "Create a New Wishlist".
Now you can create a wish list.  In the form, enter the name you want to represent that wishlist.  In this example, I named my wishlist, "Cyber Monday Sale".  Then click "Save Wish List"
If you want to share your wishlist with others, check the box "I want to be able to share this wish list".  This will create a special link that you can give to others, so they can view your wishlist. You can later edit your wishlist preferences to make it private.
Adding Items to Your Wishlist
Now, you're ready to shop for the items you want.  Let's say you want to get some of these Street Fighter Funko figurines, but want to purchase them on your laptop after work  Instead of adding the item to your cart, you will first select the wishlist you want the item to appear in.  Next, click on the "Add to Wishlist" link.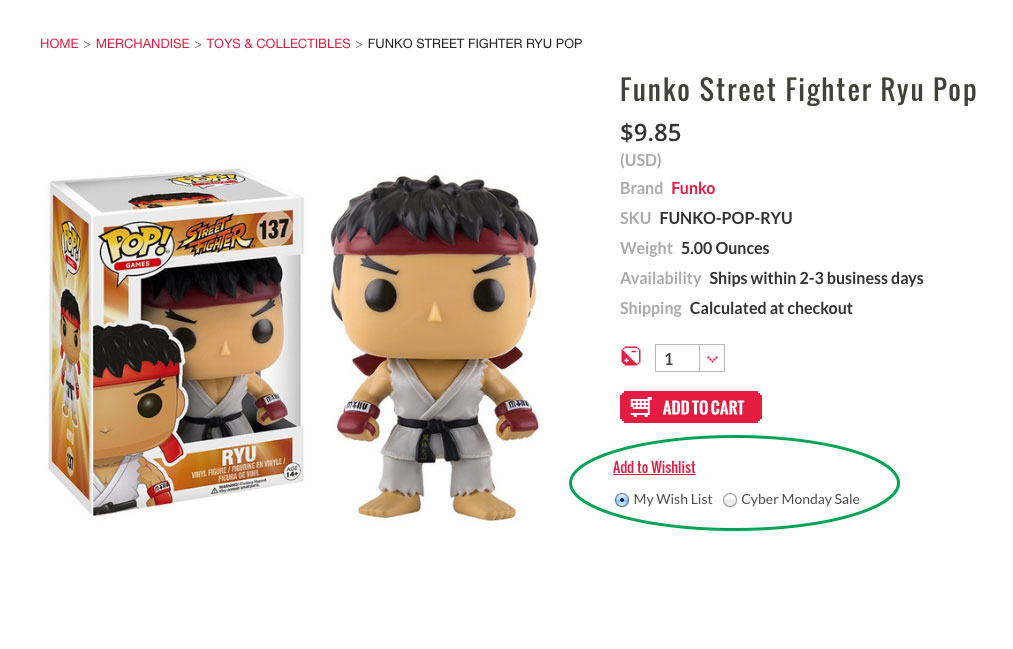 Upon clicking the "Add to Wishlist" link, the following page will display a confirmation that the product is added to your chosen wish list.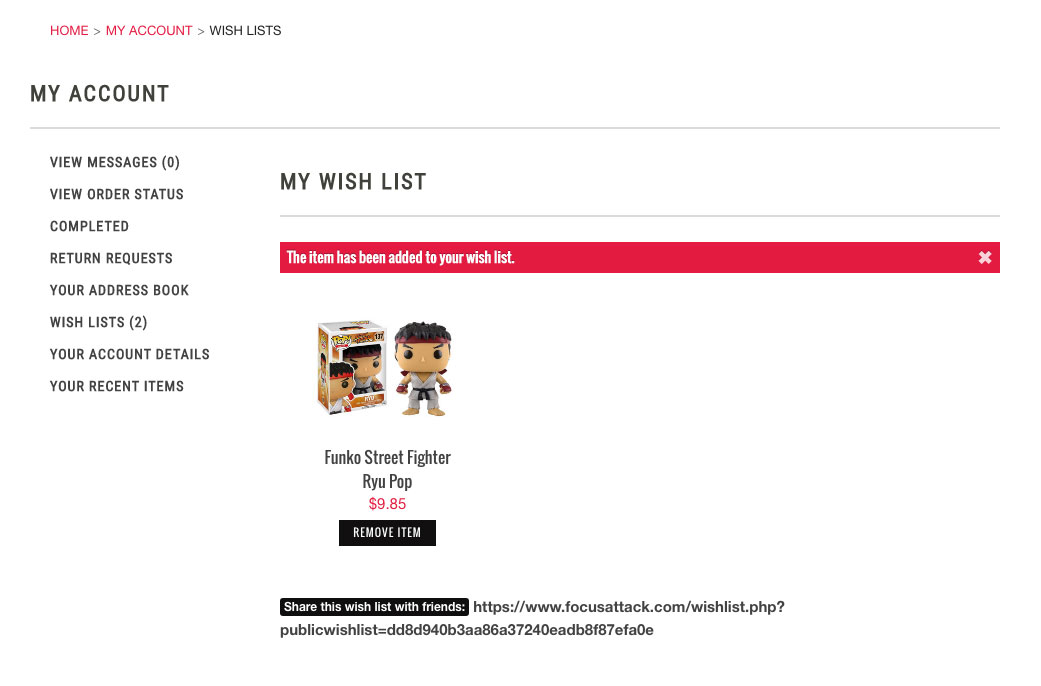 I hope that you'll find this feature useful as you shop at FA.  Thanks!