This article explains the shipping promotions available to Focusattack.com customers: FedEx One Rate, FA Economy and FA Economy Free.
FedEx One Rate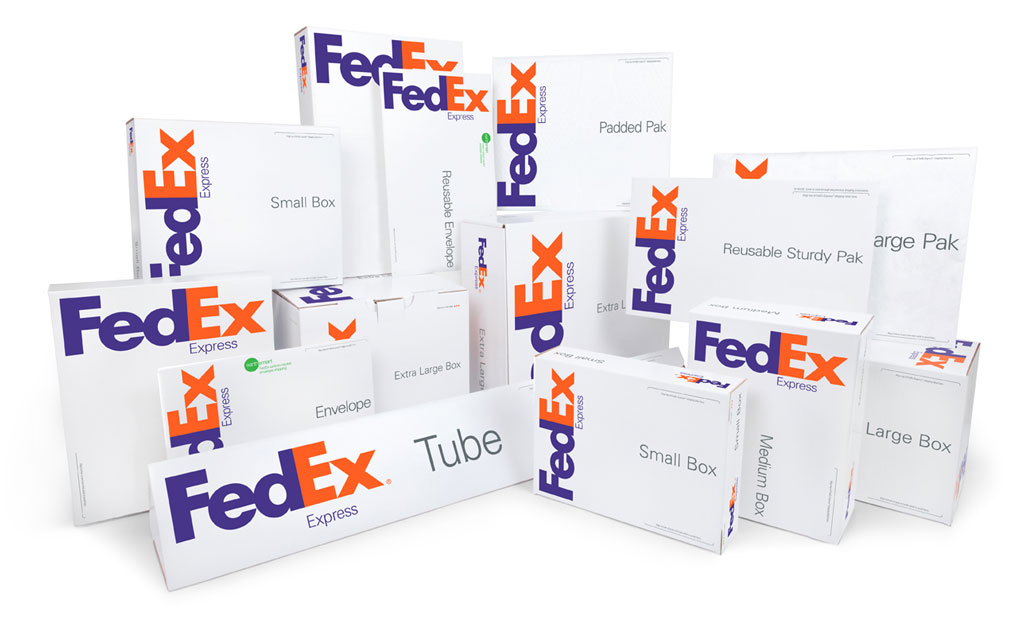 FedEx One Rate is a fast transit, flat rate shipping service.
FedEx, known for their excellent tracking system and reliable transit times, decided to take on USPS Priority Mail Flat Rate with their own. We're happy to now offer this shipping option to you at notable savings over regular USPS Priority shipping if you desire it. It's helpful to learn a few things about the service and how to maximize your savings when using it.
PASSING THE SAVINGS TO YOU
FA is glad to pass the benefit of offering FedEx One Rate to you. What we pay is only what you pay. Here is a good example of the savings you'll see:
California remains a very popular shipping destination for FA, despite existing on the other side of the country. Shipping USPS Priority can cost about $12 or more to California and run into transit issues due to current conditions of the Post Office. However, if the order can fit in a FedEx One Rate Pak, it can often ship for less than USPS Priority, have excellent tracking, and reliably deliver in a few days. Other FedEx One Rate boxes are available, with larger boxes shipping respectively.

*Is it important to note that transit time refers to time spent with the carrier. It does not include order processing time, which may require 24-48 hours. FA may ship the order same day, depending on order queue.
IF IT FITS, IT SHIPS
Our shipping system factors in the box sizes available to FedEx One Rate, and attempts to pack the order virtually in one of the boxes or paks before choosing which one is right for you. You can put any combination of items in your shopping cart.
Let's say you want a set of 8 buttons and a Sanwa JLF joystick. You can combine the two and see if FedEx One Rate is available. If it is, you can choose this option to ship your order.
FEDEX ONE RATE BOX SIZES
Here are the boxes we currently offer under FedEx One Rate:
Padded Pak


10 1⁄4" x 12 3⁄4", 12" x 15 1⁄2"




Small Box


10 7⁄8" x 1 1⁄2" x 12 3⁄8"




8 3⁄4" x 2 5⁄8" x 11 1⁄4"

Medium Box


11-1⁄2" x 2-3⁄8" x 13-1⁄4"




8-3⁄4" x 4-3⁄8" x 11-1⁄4
TIPS TO MAXIMIZE YOUR SAVINGS USING FEDEX ONE RATE
If you are committed to using FedEx One Rate to receive your order, here are some tips to potentially get the cheapest rate by packing into the least expensive One Rate box.
Know the One Rate box sizes - Look at the chart above for clues on how many of the items might fit into the available boxes. The inexpensive Padded Pak may surprise you in its versatility, however.
Start with the essentials

- Add parts that represent the core of what you need to finish your project first to the shopping cart. Depending on what is needed, you may fill the least expensive One Rate box or pak with the most important items you want.

Visit the Cart frequently while shopping

- the cheapest One Rate shipping method is the Padded Pak at $9.25 Visit the shopping cart page as you add items to the cart to see if those items will fit in the padded pack. The system will attempt to virtually pack all items into it, based on its packable dimensions and each item's width, height and depth.

Look at the shipping rate list in cart - sometimes your order won't always fit in a One Rate Pak, but we do offer many other options. Shipping prices are listed in order of least expensive to most. The next One Rate box may still prove cheaper than USPS Priority. We're adding new FedEx One Rate boxes over time as well.
PROCESSING TIME, PO BOXES NOT INCLUDED
It is important to understand that the transit time does not include order processing time. FA staff will attempt to pick, pack and ship your order within 1-2 business days, often shipping within 24 hours.
Please note that FedEx cannot deliver to a USPS PO Box.
What is FA Economy Free Shipping?
"FA Economy" represents our free domestic USA shipping option. This option does includes Hawaii, Alaska and Puerto Rico.
Please note that Fightsticks, which often carry a much heavier weight, is excepted from this promotion. However, we do offer a special rate for Fightstick purchases. If your order shipping is lower than this rate when purchasing a Fightstick however (often the case with residences closer to our PA warehouse), you can choose the cheaper rate.
How much time does FA Economy or FA Economy Free Shipping take to arrive?
FA Economy's carrier and method are chosen by staff as the most economical means for FA to ship your package. That means if it can ship USPS First Class, FedEx One Rate or FedEx Ground, your order will ship this way. These transit times of those carriers and methods are already documented. Click below for more information on transit times:
How long will an order take to ship to my house?
You cannot choose which carrier or option is available for FA Economy. If you are concerned about shipping times, please choose any of the available carriers and methods other than FA Economy.
What about $15.95 Flat Rate Shipping for Fightsticks?
Flat rate shipping for Fightsticks will include your entire order when purchased with a qualifying Fightstick from AFS, BnB or other brand. This means that if you order includes custom artwork and plexi, arcade parts, or other items, everything will ship for just $15.95, regardless of size.
Orders will ship via FedEx Ground or UPS Ground.